Check out these photos from Snowmageddon 2012 from all Around the Sound! The Pacific Northwest hans't seen Snow & Ice like this in years!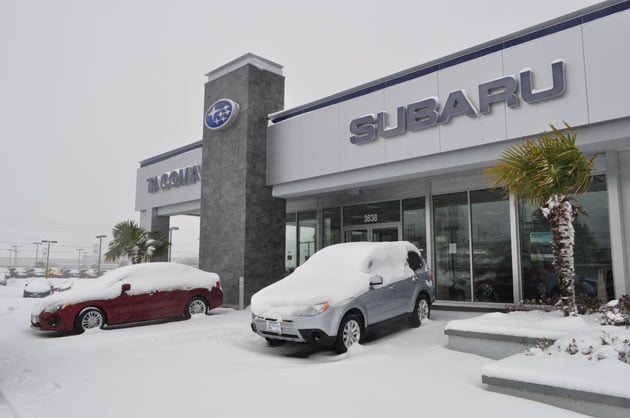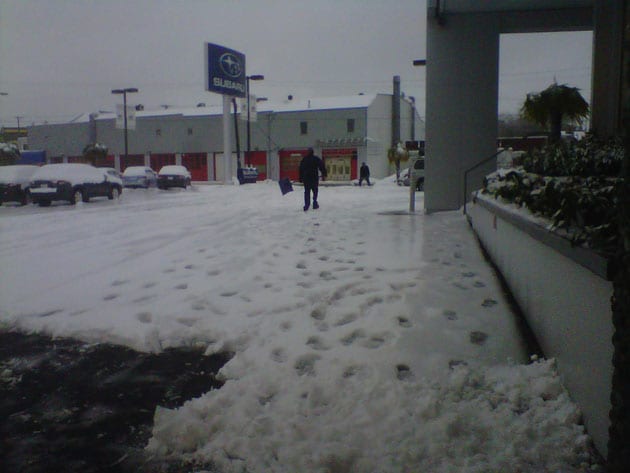 TACOMA SUBARU
- Tacoma Subaru Employee's Duane Fosdeck, Justin Poole, Jay Dusterhoff and Fermin Leontry try clear the snow & ice!
For up to date details on all Bruce Titus Dealership All Around the Sound please check out our FACEBOOK Fan Page?